Busy Busy Bees
Busy Busy Bees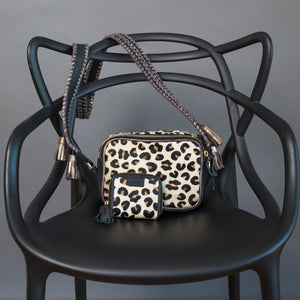 Thanks to our wonderful customers we have had a really encouraging start with the website.   It has been a very worthwhile journey and at times a steep learning curve but we have learnt lots. During the course of the year we've updated our collection with more jewellery, summer bags and baskets.  We have a keen eye for something a little bit different and we LOVE bright and striking colours.  We've done really well with our rainbow tees and sequin lips both of which have been sold out several times and it becomes a race to restock them.  They've appeared far and wide on instagram thanks to some wonderful bloggers and our happy customers.  It's brilliant to see our items being enjoyed.  We never thought in a million years that clothing would become our big success so we have some exciting plans in the pipeline for Autumn 2018.  Watch this space, we will be very busy little Bees this summer.
We've been out and about trying to meet other business owners, joined the wonderful DiscovHer which pools resources and business brains (we should between the group have an answer to almost any problem!), we've attended an Instagram for Business workshop hosted by Tring Buzz which was invaluable and made lots of friends along the way. There is always more we can do but we are slowly but surely starting to feel like we own a business rather than messing around in each other's kitchens.  We still do a fair bit of messing about which can often be seen on Instagram stories...but thank goodness they are only saved for 24 hours.
That's it for now, but there is plenty more to come and we are really excited about Autumn.  We've been buying and we think you are going to like it!! Spending money is the EASY bit and it's really fun too.