A Little Update
A Little Update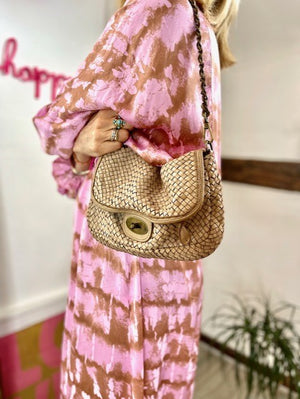 It has been a while since we last wrote a blog, we are never sure if anyone reads them, but you are long overdue an update either way.
Queen Bee Collective is in its 6th year now - something we can't fathom.  We never knew where this little adventure would take us, but the two of us really couldn't have guessed back in 2017 that we'd now have over 25,000 brilliantly loyal followers on Instagram and still be selling, what is now a curated collection of clothing, jewellery and accessories.
We really enjoy what we do.  It has not been without its challenges of course. No one could have predicted Covid, Brexit, a war in Ukraine and Liz Truss.
We've made some pretty good amendments to the website recently which will hopefully make for a more customer focused experience. 
You can now leave reviews (these really help us so please do so if you can)
Out of stock notifications - if your item is out of stock please put your email address in and we will be told who's waiting for what and you'll be the first to know once we restock your item
Loyalty scheme - we've signed up with SMILE, to ensure that your loyalty is rewarded, you'll earn points for recommending us to others, and earn money off the more you spend.
2023 has been tough so far, but we are so happy to have the best customers in the world.
Big love, Annie and Teresa x o x o